About Us        Accreditation – Certification
Cognia
ABAT was given the candidacy to get the accreditation and certification from Cognia, which are given to schools that apply Cognia's standards. With Cognia's standards-based protocols and holistic approach to accreditation and certification, our school and kids are empowered to succeed.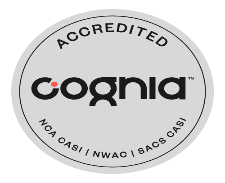 Green School
Conforming to our belief that raising awareness about sustainable living is a part of our school culture, we at ABAT always strive to prepare our learners to be environmental advocates. As a result of this commitment, we earned the Green School Certification that was conducted under the patronage of the Lebanese Ministry of Education and Environment.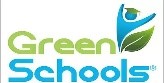 UNESCO
As a member of the UNESCO Associated Schools Network, we at ABAT, bestow to the development of innovative and creative educational activities by reinforcing the humanistic, cultural, and international dimensions of innovative and quality in education. Thus, we promote UNESCO values, integrate international perspectives in the school's culture, and support intercultural dialogue and sustainable development.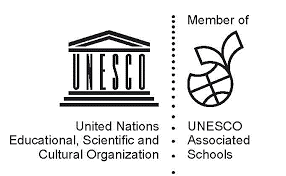 Microsoft Showcase School
As members of the Microsoft Showcase Schools, and because we have a strong vision of change, we were able to elevate our teaching-learning experience by providing a digital transformation that can improve our learner's 21st century skills and thus enrich their digital literacy. Microsoft certification has been an opportunity to explore Microsoft solutions, programs, applications, and devices through the Microsoft Educator Community that provides professional development and technological resources to educators.
Makassed ABAT has been selected as Microsoft Showcase School for the fifth time.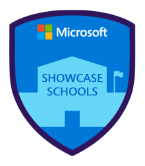 International School Award
In an ever-changing world, it was essential for us at ABAT to engage our learners in programs with international benchmarks that can greatly focus on enabling children to develop skills that align with global perspectives. Because of this envision, Makassed Ali Bin Abi Taleb is re-accredited by the British Council as an International School (2018-2021)
The International School Award (ISA) is a global accreditation granted by British Council to schools that work on adding the international dimension to teaching and learning by incorporating global citizenship into schools' culture. The ISA aims to embed internationalism across all subjects' age groups, and to raise our students' global awareness through collaborative work with their counterparts in other countries.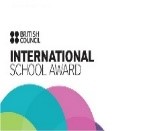 Microsoft Innovative Educator
In line of our vision to promote quality education to develop the skills and character traits of 21st century learners, At Makassed ABAT, fifteen of our teachers are certified Microsoft Innovative Educators to help cultivate and nourish life-long learners.
"The Microsoft Innovative Educator (MIE) programs recognize global educator visionaries who are using technology to pave the way for their peers for better learning and student outcomes. These are a variety of programs to help both educators who are just beginning this journey, as well as programs for educators who are leaders in innovative education."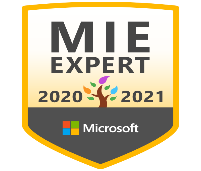 ALECSO
UNESCO in Lebanon nominated ABAT as a model school for implementing the sustainable development goals efficiently.
ALECSO seeks to achieve unity of thought in the Arab world through education, culture and Science and to enhance the level of culture in the region, in order to keep up with and contribute to universal civilization.