About Us      Message from the Principal
Message from the Principal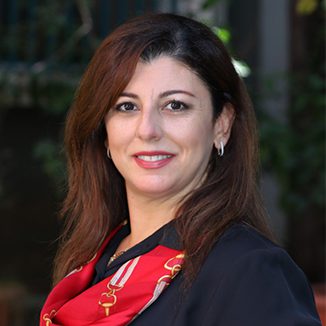 Every year, we embark on a journey of opportunities and passionate pursuits for achievements both locally and globally. ABAT has always been a pioneer in its initiatives for the wellbeing of its students to prosper in their academic and potential career quests.
Though this year has been exceptional and has posed great challenges for every citizen, young or old, ABAT could rise above the challenge and initiate online classes to ensure that every ABAT child receives the quality education they have been promised upon joining our family.
This year, we continue to meet international standards in all aspects of our school life, and we are looking forward to our accreditation by Cognia, while working vigorously on launching our Writing Center to become one of the very few schools in Lebanon to have such a center on campus. Not to mention our recent agreement with the Digital Media Academy and the implementation of social emotional learning.
As we believe in empowering our youth, we established Student Life Affairs SLA that aims to foster peer to peer relationships and helps our learners build up their future career in a progressively global economy.
We promise that ABAT will forever be a beacon for others to follow. Our students will always be guided with the shining gleam of our pioneer, well-studied initiatives, and innovative programs aiming to develop our 21st century learners, the future builders and leaders of their Lebanese community and other communities abroad.